When browsing through the Article Library here at Lightsngear, you'll see a link to the dangers of buying cheap lithium batteries. But of special note, is that the internet is full of merchants selling fake Ultrafire 18650 batteries. This article explains why you need to be EXTRA careful when pondering such a purchase!
A Picture Speaks Volumes!
What you see in the photo is what a consumer found after disassembling an Ultrafire 18650 battery that they'd purchased online.  The battery in tact, is what the silvery object on the left originally resembled.
After peeling off the label, they ripped off the top of the cell. This initially was the battery's protection circuit (the attached disc on the right). But look at what the circuit is attached to! It's a blue battery that appears to be nothing more than a 16340 rechargeable cell, placed INSIDE the large tube PRETENDING to be a much larger 18650! This is outrageous!
Those Labels (often) LIE!



This is where the manufacturer gleefully attempts to pull the wool over the eyes of the unsuspecting consumer.
Obviously in the extreme case above, they've gone so far as to lie about the size of the cell they've so carefully wrapped. But in addition to it NOT being a 18650 in the first place, they also routinely misrepresent the capacities as well. In this case, the label reads "4200 mAh". For one thing, the capacity of the uncovered cell in the photo, is probably around 500 mAh, maximum! It's important that when you're shopping for 18650 batteries, that you research what the CURRENT capacities are in today's marketplace.
As of this article date (to give you an example) the top capacity on a quality 18650 battery is about 3400 mAh (milliamp-hours). In order to sell more batteries (and hopefully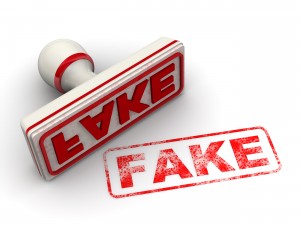 impress the consumer) these no-name manufacturers use an existing name (in this case Ultrafire) and purposely inflate the capacity two to three times above what the current technology allows. As an example, a 2600 mAh battery becomes 3000 mAh. What should be a 3000 mAh cell, is now a 3400 mAh cell. Get the picture? Even in today's world, it's not uncommon to find some 18650's being marketed at 5000 mAh!!! This is because the current technology is getting close to producing 4000 mAh cells.
"Caveat Emptor"
Let the buyer beware!
Even though history (perhaps inaccurately) cites P.T. Barnum as once quipping "there's a sucker born every minute" the fact remains that even with all the information available today (such as this website) there are those who are just in too much of a hurry to buy something without doing the necessary research first. Now, I will admit, that if you search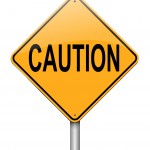 for reviews of Ultrafire 18650 batteries on Amazon, you'll get a wide range of opinions. Many will say they're great. And if you should somehow get a genuine Ultrafire battery, it might just be what it claims. But traditionally, Ultrafire is NOT a trustworthy brand, and the fakes are everywhere! Quality varies alot. But it's this inconsistency that SHOULD be a red flag!
Be very careful simply because;
The labels come in a variety of different colors and styles
The "brand-name" can vary in the way it's written
The capacities of the cells well-exceed today's technology
The prices aren't much different than standard batteries!
The last bullet is almost the most important. You cannot expect to get decent quality from a 18650 battery that is priced well below the cost of the average name-brand lithium cell!
Where the Word Cheap, Lives Up To Its Name
A brand-name lithium battery of this size should cost you no less than $15 each!! Even that price would be a bargain. Not $5 each!! (or less) Some brands of high-capacity 18650's can cost up to $30 per battery! But, rest assured that with this price you'll have a reliable product. We all know that some products are over-priced. But Lithium-ion batteries fall into the specialty category, and are in a class all their own.
For your safety, take the points in this article seriously and be very careful of fake Ultrafire 18650 batteries when shopping online.
Shopping for Lithium batteries isn't without risk, but using the guidelines from this article should at least provide you with the essential knowledge of what NOT to buy! For an ample choice of Lithium batteries … including many that I highly recommend, click here.

Please let me know if you have further questions about this subject, or leave me a comment in the spaces provided!
Please follow Lightsngear and like us: