It's no doubt that snowboarding has grown in popularity since its inception back in the 1960's. It's also been featured as an Olympic event. But when considering to add the sport to your winter activities, what sort of snowboarding gear should you be looking for?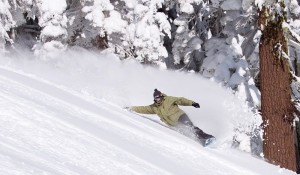 First things first…choose your board!
Once you've decided on that, you might need to check out a pair of boots. These are available for every member of the family.
These are obvious decisions of course. What you might not consider right away though, are several accessories that will make your snowboarding excursion complete, and perhaps more enjoyable.
Waxing the Board:This is a good idea since applying wax to the board will not only increase speed, but will also repel dirt and debris from collecting on the board. You should have a variety of wax on hand, since they're usually formulated for sub-zero and above freezing snow temperatures.
Carriers: Assuming you'll be traveling to your destination by car, the type of carrier pictured above is a snowboarding gear essential. This particular model will hold four snowboards. Alternatively, it's also useful for carrying up to six skis. A less obtrusive version as pictured to the right will securely transport up to two boards.
Carrier-Strap: Another useful accessory for your snowboard would be a shoulder carrier/leash. This heavy-duty strap will enable your board to be conveniently carried around the shoulder, or pulled behind you. Models are often equipped with an emergency whistle.
Carrying Bag: As an shoulder-strap alternative, you may choose a snowboard bag. These often come in a variety of styles…particularly for women, and include a zippered pouch and a shoulder-strap. This is the ultimate in keeping your snowboard secure and dry.
Waxing Iron: This unique item is among the easiest ways to achieve a uniform wax on either your snowboard or skis. These irons are quite compact and often feature variable temperature control with as much as 500 watts of power!
Diamond Stone: For both polishing and deburring, a diamond Stone such as this one will do the trick. It's diamond paper fused to a flexible plastic plate. They're great for repairing edges and removing burrs. Normally available in different grades of abrasiveness. (grit)
Whether you're an experienced snowboarder or just a beginner, any of these items will surely enhance your snowboarding experience, or at least provide an extra layer of convenience. Of course many other accessories are also available.
If you're ready to proceed to the next step — links to all of the products described in this post can be found by clicking here.
Anything you'd like to add? Please leave a comment below!
Please follow Lightsngear and like us: