Amutorch isn't a household name when it comes to flashlights. But all things considered, the manufacturers behind the name, have come up with something pretty intense, with regards to today's review. This is the Amutorch TC750.
I haven't a clue where the model-name came from, and please don't think "750" has anything to do with output… since this beast puts out — in the neighborhood of — 3800 lumens!!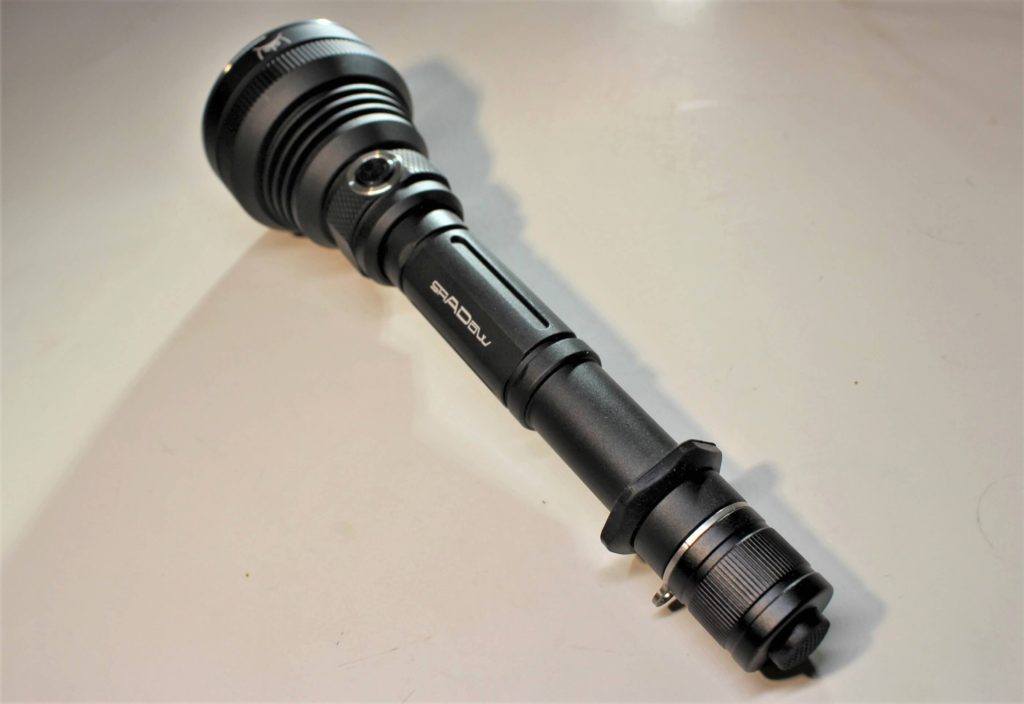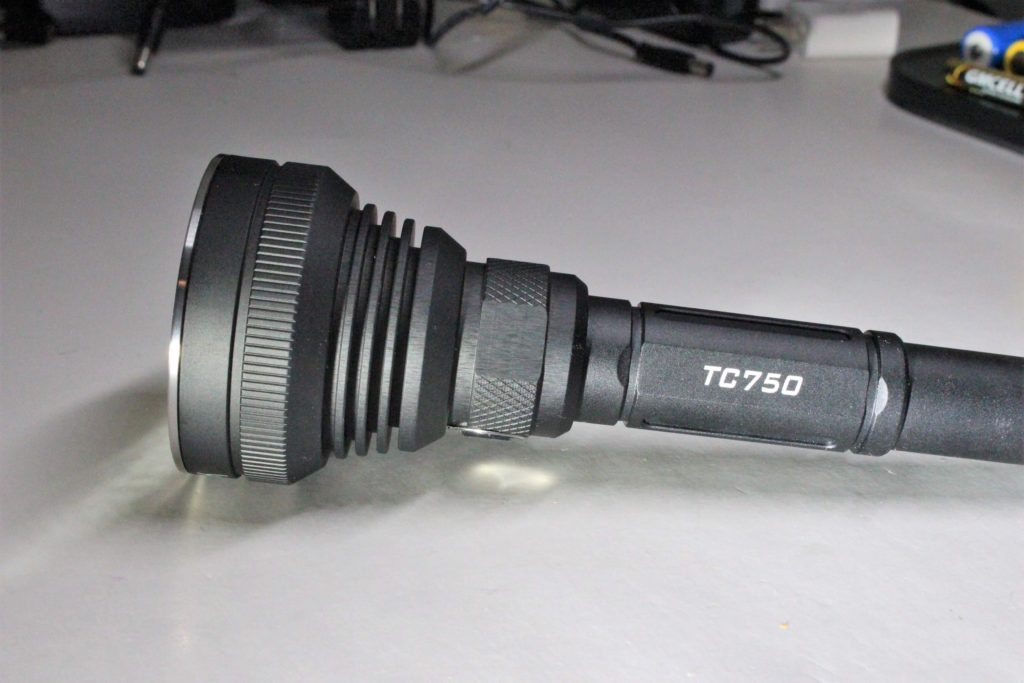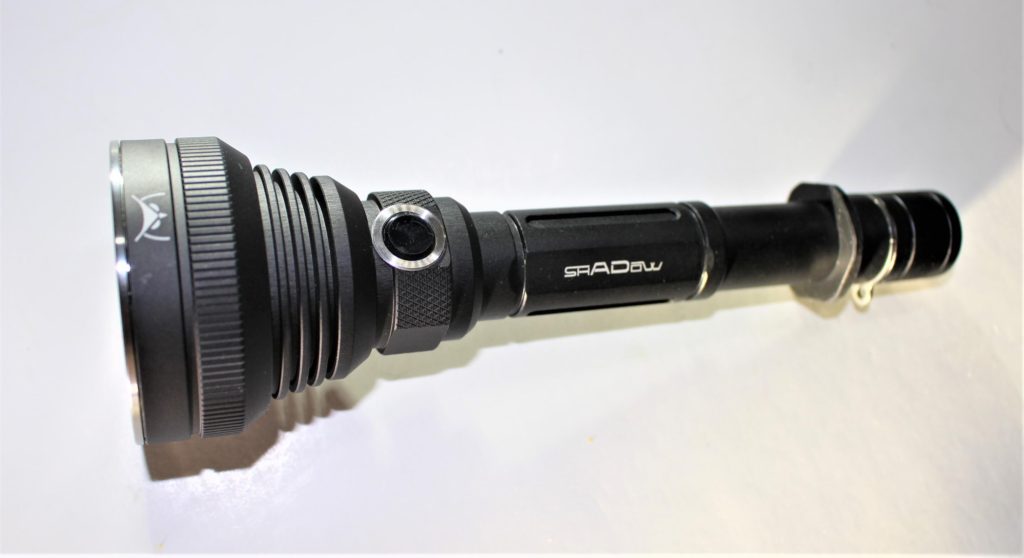 Box and Accessories
Not much to talk about here. The TC750 comes in a pretty big box with a smattering of accessories. Mine included a lanyard, and a small pack consisting of two spare o-rings, and a complete rear-switch assembly… as a replacement… if the original breaks. There's also a manual…but unless you read Chinese, it won't be very useful!
Basic Stats 
First of all, the Amutorch TC750 comes in two LED types, an XHP50, (max output 2000 lumens) and an XHP70 (max; 3800 lumens) The model I'm reviewing, is the XHP70.
Length of the light is 8.5″. Tube width is 0.9″. The head, where it's widest, is 2.4″. Its weight (including batteries) is 12.93 ounces.
The body is aluminum alloy, with TypeIII hard anodizing.
It has four modes; low, medium, high, turbo .. plus strobe. They are roughly as follows; low; 80, medium; 190, high; 1900, turbo; 3800.
For batteries, it uses TWO 18650…. which are not included. Either button or flat-top are acceptable.
It is waterproof to IPX-8. It has a beam distance measurement of 260 meters. It's impact resistant to 1.5 meters.
Features 
There's a low-voltage warning, where the beam turns into a slow flash, to let you know the batteries are getting low. As for mode memory, it works to return the light to the previous mode once off.
The lens is scratch resistant, and tempered with an anti-reflective coating.
Mode memory always remembers the last mode used.
Operational via a two-switch system, and 100% tactical.
Making it Shine
Operating the Amutorch TC750 is very easy! The tactical rear-switch is given a firm click. Once on, click the side-switch to advance from  lowest to highest. For strobe, click the side quickly about three times… while it's on. Click again to return to the previous mode. Click the rear switch to turn it off.
It's also tactical, and can provide momentary light by half-pressing the tail switch when it's off. The level of output will always be at whatever mode it was turned off in.
The Big Beam!
My Conclusion of the Amutorch TC750 
This is a decent flashlight. Taking into consideration the length, and the width of the barrel, it's a very comfortable light to hold and carry. The wide head produces a solid beam that's unusually focused given the orange peel reflector.
The switches offer good solid "clicks" and although the separation between modes might seem extreme, they actually compliment each other quite well.
As for the batteries, because the tube requires they be loaded in "series", means I must issue a warning. It's important that only good quality 18650's be used. The batteries also need to be of equal capacity. If they're mismatched, serious problems can develop due to uneven voltage drain. Protected or unprotected… doesn't really matter… they just need to be of equal quality.
The folks at Banggood are credited with supplying a TC750 for me to review. If you'd like one, please visit their site and enter code "3403c9" to get the light for a cool price!
If you have any questions about it, I'd love to hear from you  😀
Please follow Lightsngear and like us: