Even as dozens of new LED flashlights vie for attention these days, something very simple still reins as perhaps one of the most popular. The Sipik SK68 Mini CREE LED manages to keep itself firmly seated atop the list of best selling budget lights.
What It's All About? 
The Sipik's popularity has been noted among several Chinese manufacturers… to the point where there are clones everywhere! It's not uncommon while surfing the internet, to unearth what LOOKS like an SK68, but in fact has other company names branded on its side, or maybe nothing at all! These will most often be found under "Mini CREE LED" or "Mini CREE 300 lumen flashlight" and other related keywords.
Sipik Specifics (bet'cha can't say that 3 times!)
The little wonder has been around for a few years. The original SK68 is about 4″ long and uses a CREE XR-E Q5 LED…which has been around for quite some time. The advertised lumen capacity of the SK68 varies between 80 and 120. This is based upon using 1 AA battery, either alkaline or NiMH. It'll also accept a Lithium-ion 14500, at 3.7 volts. This is a one-mode flashlight, however many of its imitators have three modes. It features a zoom-able aspheric lens, which allows the beam to tighten down into a small "square" of light. In full 'wide' mode, it presents a large round beam.
Battery life will vary. When using an NiMH, typical runtime will be just over an hour. Using a 14500, it will be LESS. Battery capacity is what determines runtime.
Is Imitation the Sincerest Form of Flattery?
Sipik SK68 clones are everywhere. Some will have "UltraFire" on them. Some will only say "CREE". Some will be "naked". Most Sipik clones are REALLY cheap! Usually, about $4 (shipped). An original SK68 will be a few dollars more. Basically they're all the same light. However the clones vary is some ways. Usually they're marketed by emitting 300 lumens. This is based upon using a lithium battery. But it's wrong. A Sipik (or its clone) cannot emit 300 lumens. Perhaps with a 14500 lithium, it's closer to around 180 lumens.
Many Sipik clones will have three modes. High, low and strobe. What you actually receive,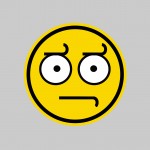 is a crap-shoot! You MIGHT get a 3-mode light…or you MIGHT only get a 1-mode light. How the light is depicted on the sales page is irrelevant. You'll get what the seller "decides" to send you. Some lights arrive in perfect working order. Some arrive in non-working order. Read here about buying cheap flashlights.
Sipik Wins The Popular Vote!
Amazon has given the SK68 the dubious distinction of being the #1 best selling item in their "Tools and Home Improvement" category!
In an online critique, here's what one Sipik user was quoted as saying, "They're like a pair of jersey gloves. They don't keep your hands real warm, they're not very durable, and they don't hold up to water at all, but everyone I know has several pair because in most applications they are sufficient and they are cheap enough to buy by the dozen."
Sipik Notes
The majority of those who've bought either the SK68 or one of its many clones off Amazon, have gone gaga over it! I, your humble author, does not endorse this light over and above using it to search for something in your basement! I think it's a highly inferior product verging on nothing more than a novelty item.
On those lights that HAVE three modes I wouldn't call the low mode "low", it is way too bright for preserving night vision, and the strobe isn't "hidden" [having to cycle through all the modes, TWICE, until you finally reach it]
Among the numerous downsides is the very short runtime, courtesy of the inefficient driver. It's not waterproof, and the fins can tear away at the material of certain types of pants.
Actually getting one as advertised can be a bit of a crap shoot. Some customers order multi-mode and receive one with single mode only. Others order single and get multi-mode.
As with many aspheric zoom-capable lights, the output can leave a lot to be desired. Without a reflector, the beam doesn't offer spot and spill at the same time. The spill isn't as wide as it is from many reflector lights. It's relatively big and chunky for a single-AA sized light, and its shape isn't ideal for everyday pocket carry – there are too many protruding pieces and crenelations.
On the UPside Though….
It is a cheap little light that will light up a room if you need it to and you can drop it and not give a crap about it.
Bottom line, they are a dirt cheap  and (sometimes) reasonably well made with genuine Cree emitters. The semi-useful flood-to-throw can spotlight things pretty well. Works better on a 14500, but gets very hot. On an AA, it's the kind of thing you can give to a child for a camping holiday and not worry if it gets lost, smashed, etc… plus they can use it for both general flood use (walking) and animal spotting.
A variety of Sipik SK68 clones can be found here.
And what are your thoughts on this article? Do you already have a Sipik? Do you have any comments or questions? The spaces below are YOUR sounding board!
Please follow Lightsngear and like us: