This post is going to save you MONEY! Because this post is going to show proof of the bad experiences that average buyers have had when buying cheap flashlights and batteries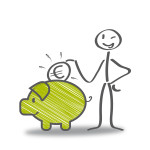 online. After you read these actual accounts, you will know that these are not just random experiences. They are REAL reviews collected from the sales pages for cheap flashlights, rechargeable batteries, and battery chargers.
Problem #1 – The Uneducated Consumer
The internet is a fabulous marketplace! If it didn't exist, Lightsngear wouldn't either. But as I think everyone knows, there are sharks in these waters… waiting to bite! If you don't educate yourself before you "dive in", the biggest bite will be taken out of your WALLET!
With the invention of the light emitting diode (LED) the popularity of LED flashlights has grown by leaps and bounds. This has precipitated the involvement of many different companies producing them. As with all electronics, components have become plentiful and cheaper to mass produce.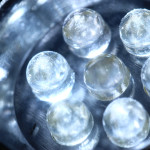 So… "average Joe" sees cheap flashlights and batteries online, and thinks "cool… I'd like to buy one of these". This is all well and good, but average Joe really doesn't know too much about the products. He sees rechargeable batteries at what he believes is a fair price, and sees no reason why he shouldn't think that what he's reading on the sales page, is true.
Anyway, the vast selection of lighting tools has caught his eye. He wants one, but like most people, (including myself) he wants the best price. Researching a product is time consuming. But these days, the extent of research is merely reading the reviews from other consumers. But THAT is problematic… and especially difficult when it comes to flashlights and batteries.
In theory, it should be simple. But these products have entered the world of high-tech electronics and are way more technical than they once were.
In a nutshell, people search for these items and buy the cheapest products they can find! BAD MOVE!!!
Problem #2 – Not ALL Cheap is Good

In most cases, a cheap TV works just as well as an expensive one. The same can be said about a laptop computer, or a cell phone. Some appliances may go either way. BUT, when it comes to flashlights and especially rechargeable lithium batteries, buying CHEAP can actually be a dangerous decision! The reason for this is because the components are SO cheap, that if used incorrectly, they could overheat and ignite with flame. This is specifically referring to lithium batteries and chargers. Better quality products have built-in safeguards to protect against possible dangers.
Problem #3 – The Manufacturer LIES!

THIS IS BIG! And the consumer has NO idea.
Here's the issue. And this is what "average Joe" can't possibly know. They're made in China (no surprise!) where there's no regulation to govern quality or safety. Now, some may argue that even the expensive brands are also made in China. Yes this is primarily true. BUT, the difference being that they have a "brand name" to stand behind. These "other" brands… for which basically aren't a brand, (and I'm also referring to "Ultrafire") have NO name to stand behind, and NO quality control. Their objective is to SELL CHEAP.
So when it comes to flashlights, they lie (or exaggerate) about the output of the light. They'll claim it's 1000+ lumens. When it fact, it could be as little as 300. Here's an earlier post I wrote about this.
Batteries are the WORST. Now keep in mind that the following paragraph, and user reviews, are ALL referring to 18650 lithium batteries. Other sizes are available too, but it's the 18650's that are sold most often, and are the most likely to be exaggerated about.
Here's the issue. They can put ANY (mAh) milliamp hour capacity on the label they want…because they want to sell them and make them sound impressive. A 4000mAh+ capacity battery, (which incidentally doesn't even exist in 18650 form) is in reality, MOST OFTEN LESS than 1000mAh!
An excellent example are the Ultrafire cells pictured. You can see that 6800mAh is written on them. The ACTUAL capacity for each of these batteries is about 580mAh!! The next photo illustrates that.
Not only are the cells of low capacity, they're also most likely used, rejected or recycled batteries! Just do a YouTube search for "fake Ultrafire batteries" and you'll see what I mean. Here's an earlier post I wrote in detail about this problem.
REAL User Regrets

So here's a sampling of ACTUAL reviews by consumers who've bought no-name (or Ultrafire) flashlights, batteries and chargers from Amazon, then realized the mistake they made.
Again, these were randomly sourced from the review pages of different products by different sellers.
Think Twice

By Robert

I am a technician who wants the brightest flashlight. When I saw the 1600 lumen, I was duped. The instructions state to charge the batteries for 4 hours to fully charge, it took over twelve hours to charge. I received the package promptly (2 days) and placed the batteries in the charger around 4:30 PM, When I woke at 5am, the light was still amber. I returned from work at 3pm and the light was green.
The flashlight has 4 settings (Not in the description) 1) low setting, 2) strobe setting) 3) SOS strobe 4) high setting.
I was not impressed with the high setting despite the zoom feature which projects a square CREE pattern on the surface illuminated.
The rugged anodized aluminum casing is impressive, with many ridges and and catches. When pulling the zoom head back, my grandson ( *8)pinched his small finger.
The price was great, but I am just NOT impressed.

Batteries won't charge!!!

By Timbo

Works greats until you need to charge the batteries. The charger is worthless, will not charge the batteries at all.

JUNK

By Armando

Piece of junk dropped it twice now won't turn on anymore ….. poorly designed and constructed not made for heavy duty work.

The flash light worked great until the batteries needed charged now the batteries are …


By Renee

The flash light worked great until the batteries needed charged now the batteries are no good and they cost more to replace than I paid for the flashlight.

False advertisement

By J.

Product is not bright I have a flashlight that is 200 lumens and is twice as bright as this. Its a good flashlight for your junk drawer.

Worked for 2 weeks

By Joshua

This light was excellent… until it stopped working 2 weeks after i started using it… the button is jammed in the off position.. 2 weeks of use and now its a paperweight.

NO WHERE NEAR 2000 lumen

By John

The zoom is sloppy. This is NOT a 2000 lumen light. Maybe 200 at the most. If it wasnt so cheap, i would send it back to China!

Failed almost immediately…..


By S.

Purchased in 2014-07, almost immediately the flashlight showed signs of failure. The torch would switch on and immediately turn off, or change modes. I charged the batteries, cleaned the interior, including contacts, and the torch continued to exhibit the same behaviors. Within a few weeks, the torch failed completely and will not turn on.

Look elsewhere,

By Scott 


I bought this kit for my mother.
Because of my experience using this type of batteries with electronic cigarettes, I had low expectations on the batteries and charger, but I hoped they would be ok backups in a pinch.

That said…. out of the box, the charger was DOA. I then charged the batteries on one of my chargers. One of 2 batteries was DOA as well. The battery that worked was well below what I would even trust as a backup battery. In the meantime I bought her a couple quality batteries and charger and a second flashlight. Both flashlights are working well for a couple weeks, then the flashlight from this kit quit working.

So here I am around 3 weeks after receiving this kit. Every item in it is either dead or junk!
The second flashlight I bought my mother is another Ultrafire branded flashlight sold here on Amazon, but feels of much higher quality.

One Star,

By Gary

Battery's don't hold a charge, no instruction in the package, light starts flashing after a few minutes of use.

It's what it says it is, almost…,

By Metal

All contents arrived and were included as listed. This ranks a star!

Flashlight is functional and seems of average quality. Not worth a star either way.

The battery chargers, however, are downright pieces of *gosa*. Putting a battery in the charger lights up the "charging" light. I can't tell if the #&@# thing is charging or not. It also means that just putting the battery in the charger is going to drain the battery. It also means that with electronics that cheap, it's going to destroy the batteries at some point. #$&%ing means I'll have to buy a charger.

The cables on the chargers are too short to be useful. They're also so thin that I dare not trust them not to burn up when trying to charge the battery.

Because of the last two points, I might as well have bought one from someone else, paid less, and bought a charger and batteries.

The light is bright but not as bright at you might expect even when using the provided battery. I can also see it flickering but I can see fluorescent lights flicker so you might not notice.

Does not come with any instructions about charging, charging time, or even if the batteries come charged or not.

I have downgraded my review to Don't Like because the batteries failed during the 2nd charging cycle

By Wisconsin Mike

Update on my previous glowing review. I have downgraded my review to Don't Like because the batteries failed during the 2nd charging cycle. The flashlight itself is great if it holds up BUT the batteries are JUNK. For less than $13 I took the risk but now will being pay more for decent 18650 batteries. So it's a crap shoot. I have not been able to contact the seller so don't expect much from them. I am only allowed to request a refund not a replacement. The is suspect in itself. Good luck if you intend to purchase. I looked at reviews for the supplied batteries after they died. Let's just say they are not as advertised. Amazon needs to police it's vendors better.

A well constructed flashlight, great light

By Via-E-Z

I am impressed with my CREE XM-L T6 LED 5 mode adjustable focus. The flashlight features 5 Mode: high / middle / low / strobe / SOS / zoom In & zoom out. The flashlight is made of aluminum alloy which makes it light weight to carry with a strong outer case. The On-Off switch is located on the bottom. No more fumbling to figure out where the switch is. The flashlight package includes 1 x XM-L T6 Flashlight, 2 Rechargeable 18650 Battery, and a Charger. This flashlight does take special batteries, two 18650. They are expensive but they far outlast regular batteries and they are rechargeable. The Max output is 1600 lumens. This flashlight will handle most of your lighting needs.
Update: The flashlight charger and batteries started to smoke and over heat when we charged them.
As I'm sure you can imagine, there are dozens and dozens of critical reviews for these products. This was just a sampling. The thing is, the cheap ones get thousands of reviews (good and bad). In contrast, the good quality (more expensive) flashlights etc., get one tenth of the number of reviews. The majority of those however, are usually favorable.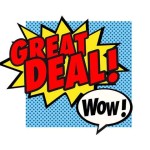 This is human nature. People are shopping online. Their goal is to find something cheap! But these products (unless you live in certain areas) are generally not available in stores. When online, you're shown the expensive, right next to the cheap, and they both LOOK identical! The quality isn't evident, but the lower price IS.
Are These the Exceptions or the Rule?
So, with EVERY product of this type, you'll see bad reviews such as those above. Some may argue though, that for every bad review, there are ten positive reviews. In many cases, this IS the case. But there is also the possibility that the "good" reviews were written soon after receiving the item. In other words the buyer hasn't used it long enough for issues to arise.
It's basically a crap shoot. You and the guy next door can order the same product from the same seller. Yours might work, his might not. Yours might crap out in a few weeks, a few months… or maybe never! The point is, there is very little consistency within the manufacturing.
Finally: The Batteries Suffer
The batteries are the life blood of the flashlight.
If the batteries are bad in the first place… charging them in an equally bad charger, that might overcharge them, is only going to precipitate the problem quicker.
If the batteries are bad in the first place… using them in a flashlight without any voltage cutoff protection, will only DISCHARGE them to unsafe levels!
In Closing
The internet has become a wonderful marketplace. But before buying flashlights, chargers and rechargeable batteries, read the reviews and pay EXTRA close attention to the not so favorable ones.
THIS link (which takes you to a reputable page on Amazon) has a good quality selection of lithium batteries and chargers.
Questions or comments about this post?
I'd love to hear them whatever they are!
Please follow Lightsngear and like us: