I'm sure you've seen them. I'm sure you've seen the sales pages. Impressive flashlights with even more impressive flashlight lumen claims.
The Hype
This is where you'll see something similar to this;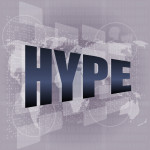 "Super-Bright LED Flashlight. Zoom lens with 1200 lumen CREE LED. Great for camping, hunting and fishing".
Then in the product description there will be a laundry list of other impressive specifications. Or in some advertisements, they'll be very little further explanation.
Regardless of the verbiage, the headlines will all have a similar tone. Certain keywords will often stand out. "Super" – "Super-Bright" –  "Extra Bright"  – "High Lumen" – "High Output" … etc, etc.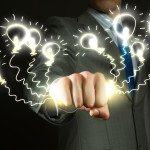 But if this light in question is from an unknown manufacturer, OR, is for sale at what would appear to be an unusually steep discount, then it's pretty safe to assume that what it CLAIMS, is NOT what you'll get!
All that Glitters
Manufacturers (and sellers) know all to well that the average flashlight shopper is mainly shopping on the basis of brightness. Admit it, we all seek things that glitter! We'll buy the shiniest diamond, even if the shine is only from a recent polish. We love those shiny cars in the showroom, even though that's only good until a passing car splashes our new jewel with mud. So… why not shop for bright and shiny flashlights too!
Yes, they're everywhere in these shiny little items. And they'll advertise themselves, lumen-wise, anywhere from 600 to 1200. Here's the problem though. Brightness is highly objective, and is highly variable. Brightness (measured in lumens) is perceived in varying ways.
What You Are "Led" to Believe

In the case of LED flashlights, and again I'm mainly speaking of those whose price tag reeks the perception of "big discount", these impressive lumen claims are usually bogus.
Here are some prime examples;
"300 lumen mini cree flashlight, adjustable zoom"
"flashlight CREE XM-L T6 LED, 1000 lumens"
"2000 lumen flashlight LED CREE T6 XML camping torch"
"CREE 2000 lumen XM-L T6 zoomable focus"
This is only a very small sample. The descriptions above are real, but every one of them is a 100% exaggeration of true performance. There is NO WAY those lumen claims are real. It is marketing hype, nothing more, nothing less. The sellers of these products prey on eager consumers who have absolutely NO experience in LED flashlights. In most cases, these products will arrive at your mailbox with NO documentation or instruction on how they are to be used.
Five Star Reviews
Here's something that may surprise you. The majority of consumers who purchase these flashlights, give them 5 star reviews.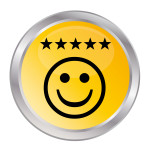 Most of the adulation will be "great"… "works good"… "best flashlight I've ever owned"… "super bright"… "love this light, I'll be buying more"… "got two for myself and will be buying more as gifts". 
The point is. They have no prior experience with them. Bright is bright. And as long as the sales page where they clicked the "buy" button from, claimed the light was two thousand lumens…what do they have to compare it to? As long as it works, (although sometimes they don't) and looks reasonably bright, they're satisfied. But what they've received, is not what was promised. Many of these eager buyers are even confused as to what type of battery the light uses.
Buyer Remorse
Sprinkled among those happy customers will be a few others who've been unfortunate enough to receive the "lemons of the basket". Here, the adulation is less than enthusiastic; "complete junk"… "do not buy this product"… "worked for one day"… "came out of the package broken"… "not very bright"… "no where near (xxx)lumens" etc, etc.
It's All About the Brand
As was discussed in a previous post about cheap flashlights, if you want quality, while at least getting CLOSER to the actual (promised) lumen output…you NEED to shop the reputable brands.
Fenix
Olight
Sunwayman
Jetbeam
Nitecore
Thrunite
Eagletac
Zebralight
Surefire
….just to name a few.
Ultrafire flashlights and batteries are EVERYWHERE! The problem is, just about ANY Chinese manufacturer can label their light, (or battery) Ultrafire. And eight times out of ten, it's not an "official" Ultrafire…if that even means anything in itself.
What's even worse, is that other makers use variations on that name. Virtually ANYthing as long as it has "fire" in the name, can be used. More than 95% of the time, these products are complete garbage! The drivers will blow-out. The parts will become weak. The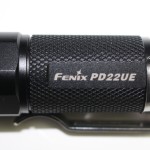 springs will break. They aren't waterproof, and they'll become useless if dropped more than a few times onto a hard surface.
Even though some of the name-brands have been known to fail, at least MOST of them come with a warranty. Plus, with included manuals, there's NO mistake about how to operate it and what type of batteries it accepts.
Just remember; when it comes to cheaply made parts… garbage in, garbage out.
If you'd like to see what I've tested, then take a look at my Products Review page!
If you have a question or a comment…I'd love to know!
Please follow Lightsngear and like us: