A great many LED flashlights in today's marketplace operate with Lithium-ion batteries. This allows the lights to be very efficient along with the ability to produce hundreds of lumens of light. However many users, and gift givers often prefer flashlights that use standard batteries. This presents the option of buying either disposable, or rechargeable batteries. Lithium batteries (outside of store-bought AA size) are rechargeable only. This  brings us to testing out the Jetbeam PA20 LED flashlight.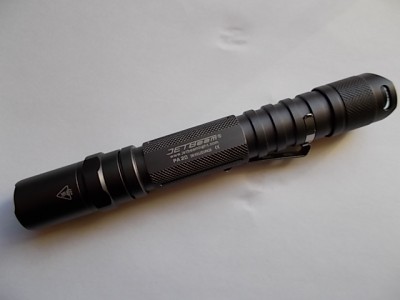 The LED
The PA20 features a CREE XP-G R5 LED, which produces a nice smooth beam and a bright corona. The reflector on the light I received is a light orange peel. Other models are available with a smooth reflector. Either way, the beam is cool white.
Beam distance on this light is very good and considered comparable to other lights in its class.
Let's Talk Batteries and Power!
At 6.25″ long, the PA20 fits nicely into any pocket or purse and secures well with its included pocket clip. Its power source is 2 – AA batteries, either alkaline, or its rechargeable cousin, NiMH. The light features four lighting modes, lower-low, low, medium,  high, and two flashing modes (strobe and SOS). Its lowest low is 1 lumen. On high, it pushes out 230 lumens. The PA20 is digitally regulated, allowing the greatest amount of light to be produced right up until the point when battery voltage can no longer sustain it.
Let it Rip!
Operation of the PA20 is fairly simple but might require a few minutes of experimentation. Basically, the light operates either on high, AND another setting of your choice.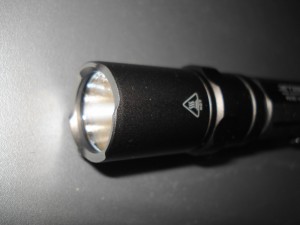 Here is how this is accomplished.
If the head of the PA20 is completely tightened, each full click of the rear switch will turn the light on in HIGH mode. To access the other modes, and program it to the setting of your choice, the head must be gently loosened. At this point, (from the OFF position) each "soft" press of the tail cap switch will sequence the light through its modes. While sequencing, your mission is to stop pressing when you reach the secondary mode you desire. This is where I found it often necessary to run through the sequences more than once. Pressing of the switch must be done quickly, so when the light passes the SOS and strobe setting, it might be difficult to distinguish it from high. But whatever mode you halt the sequence on, is what it will display the next time you switch it on. High (or turbo) mode is always available by tightening the head, regardless of what the secondary setting is.
Nice Package!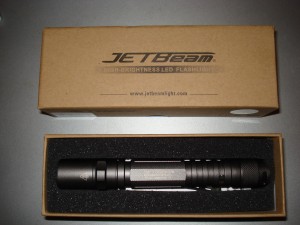 The PA20 comes in a sturdy cardboard box with accessories that include a spare tail cap switch, o-rings, and a lanyard. The operating manual is written well and easy to read.
Let's Wrap it Up
To summarize, the Jetbeam PA20 is a very good general-use flashlight. With the option of using standard AA batteries, it's ability to provide instant bright light is unarguable. The addition of SOS and strobe modes are also helpful in emergency situations.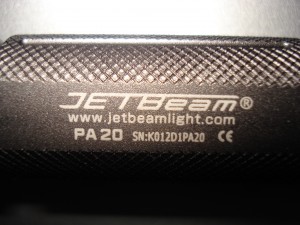 I welcome any comments or questions regarding this review.
If the PA20 appeals to you — click here and/or here for a purchase option!
Please follow Lightsngear and like us: