In a world where keychain flashlights have evolved into miniature marvels, the Nitecore TINI2 is one of those marvels!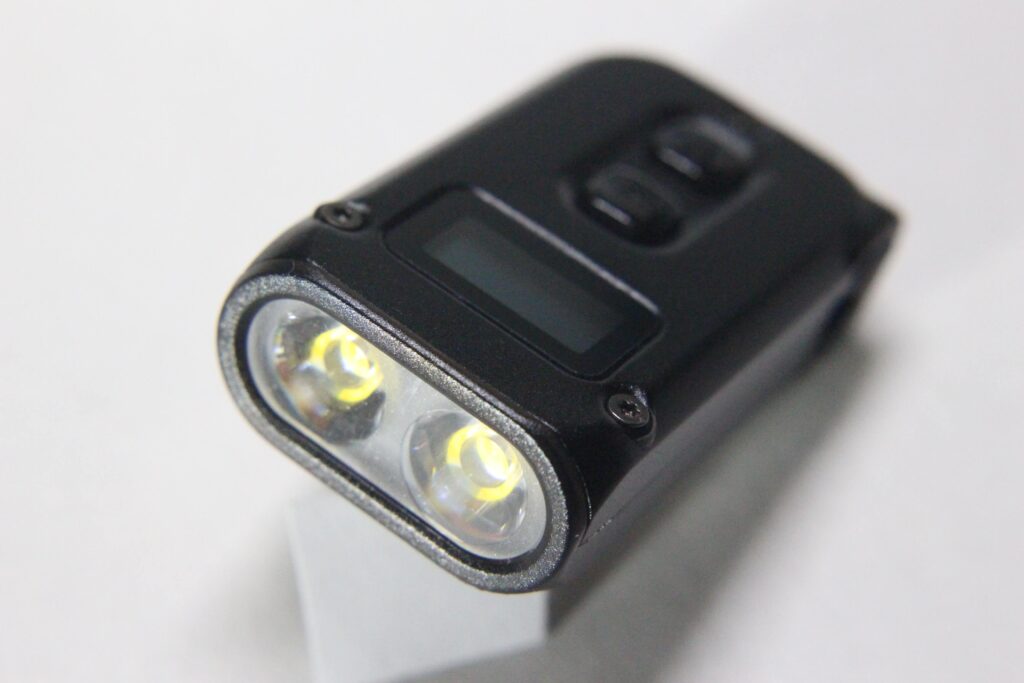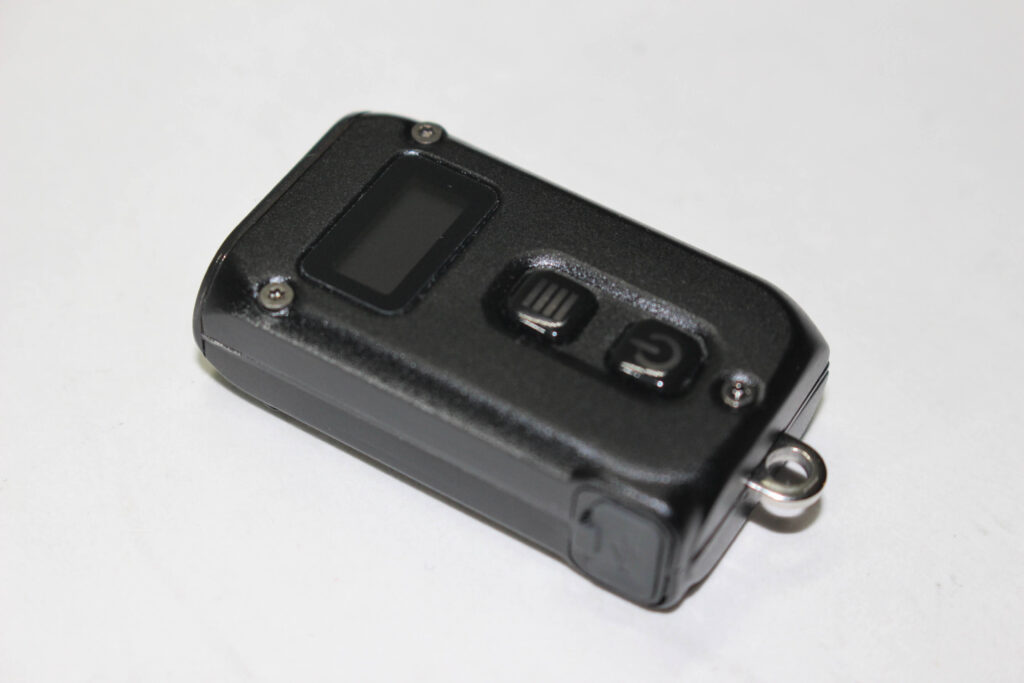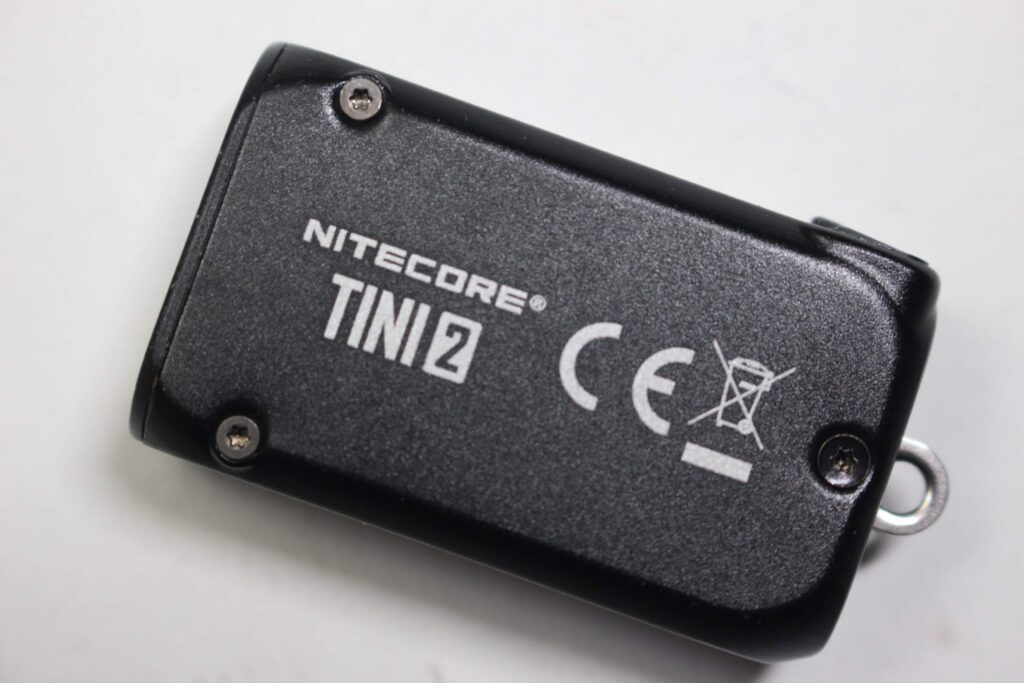 Packaging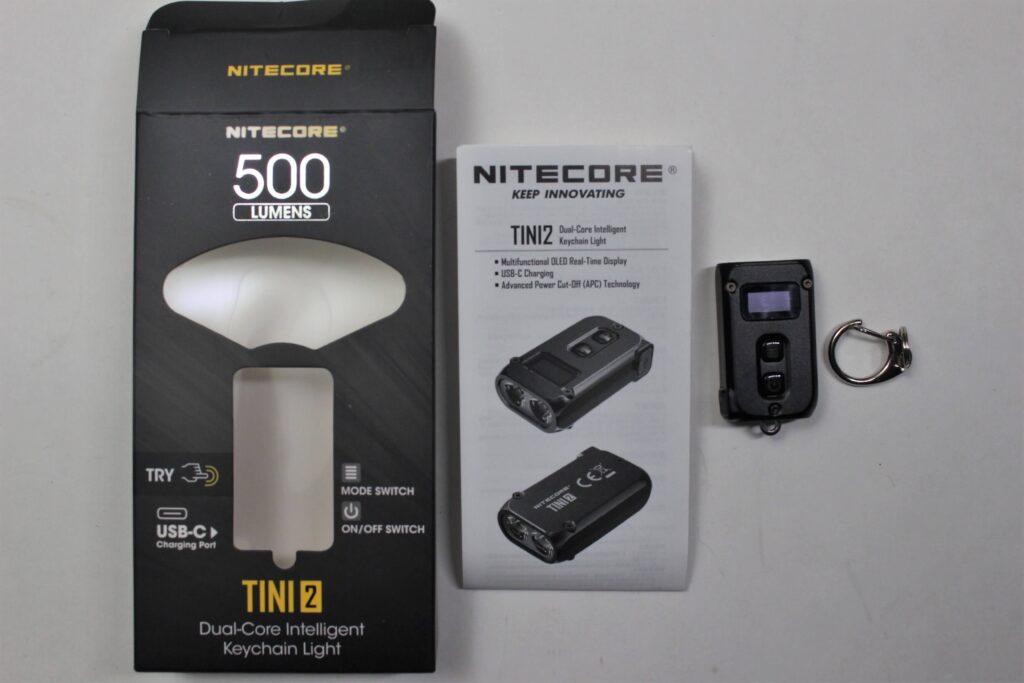 In its small but effecting packaging, is the TINI2, an instruction manual, and a key-ring attachment. Nothing fancy, but enough to get the job done. You'll notice they don't supply a USB-C cable.
Specifications
Length; 1.83″
Width; .98″
Weight; .66oz
Impact Resistance; 1 meter
Water Resistance; IP54
Maximum Beam Distance; 89 meters (219 ft)
Features
Two OSRAM P8 LED's
Multifunctional OLED display
Internal 280mAh rechargeable lithium battery
Advanced Power Cut-off, for low standby consumption
Constant Current Circuit
Five lighting modes
Two operating modes (daily & demo)
Two separate switches
Instant Access to ultra-low
Instant Access to turbo
Two lock-out modes (half & full)
Memory Mode
Output and Runtime
Ultra-low; 1 lumen (60 hrs)
Low; 15 lumens (8 hrs)
Medium; 65 lumens (2 hrs 30 min)
High; 200 lumens (45 min)
Turbo; 500 lumens (10-15 min)
How to Use the Nitecore TINI2
Press the power switch (lower of the two buttons) to turn it on. Press it again to turn it off. The mode switch (top button) changes the output while it's on. With each press, the OLED display shows the advancement of the modes.
Each time it's switched on, the display shows the output level (1-4) and the current lumens. Look fast because it changes after ONE second, then displays the remaining run-time for the current mode… and goes out after a few seconds. The info can be briefly recalled again by pressing the mode button anytime.
For instant access to ultra-low, press and HOLD "power" from OFF.
For instant access to turbo, press, and HOLD "mode".
Battery Indicator
From OFF, pressing "mode" will display the battery voltage, as well as the last level it was on.
Daily & Demo
Demo mode is the default setting, where when switched on, it turns OFF in thirty seconds. "Daily" mode is what you'll probably want it set to. To switch it, press and HOLD both buttons together. The display will confirm the change.
Lockout Mode
The Nitecore TINI2 actually has TWO lock-out modes.
In lockout 1, the power switch won't work, but you'll have access to turbo by pressing the mode switch.
In lockout 2, NOTHING will work.
To activate "lo" 1, turn it on, then press and HOLD "power". The display will show a "1" inside of a padlock.
To activate "lo" 2, press and hold "power" in the same way, but keep holding until a "2" appears.
Unlock either setting by doing a short click of the power switch, followed quickly by a HOLDING press. The display will show it unlocking.
USB Charging
Your Nitecore TINI2 doesn't come with a charging cable but requires a USB-C. Once connected to the port, the display with show voltage, and both buttons will flash in "blue". A "full battery" icon will appear on the display when charging is complete.
Check Out the Beam!
Nitecore TINI2; In Conclusion
Let me confirm something…this is tiny…and a good size for a keychain!
This is my fourth Nitecore key-light. I previously reviewed the TIP2, TUP, and TIKI.
The TINI2 shares similarities but each has its own character. Its OLED display is bright and easy to see. The display is more than effective at presenting the most desired information on-demand. Checking battery status anytime is very handy. Just pick it up and press the mode switch. If you're heading out, and it's a bit low, charge it on the go!
The two OSRAM LED's produce a uniformly wide, white beam. As you can see from the pics, it has good range and will illuminate well to 100 feet on turbo. Speaking of turbo, it's only meant to be used for short spurts. Only by a holding press of the button will it maintain that level.
What more can I say. It's just a very small, and very cool flashlight.
Pick It Up
To put the Nitecore TINI2 on your OWN keychain, click my exclusive Amazon Prime link!
Please follow Lightsngear and like us: